The man who grew a library
Henry Sadler, our first Librarian and Curator
The journey begins
Museum of Freemasonry was originally established in 1838 as a library and museum for members of the United Grand Lodge of England. For nearly fifty years it struggled to find a permanent home and a sense of purpose. That all changed when Henry Sadler took charge.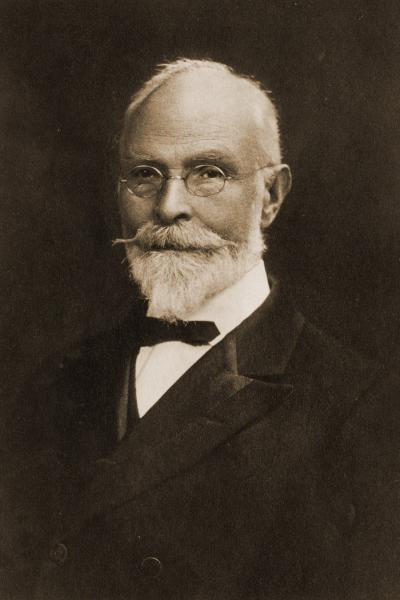 Teen sailor to Grand Tyler
Essex-born Sadler left home for the merchant navy at the age of fifteen and was an able seaman when he was initiated into freemasonry in the Lodge of Justice, Deptford in 1862. He joined the staff of the United Grand Lodge three years later and in 1879 was appointed Grand Tyler, which at that time made him the live-in caretaker at Freemasons' Hall.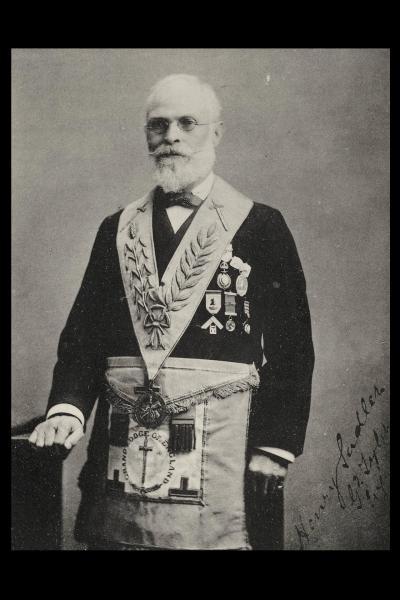 Sadler saves the day
Sadler's wife and six children joined him in Freemasons' Hall. At midnight on 3 May 1883, Sadler discovered a fire raging in the Grand Temple. Although he was unable to stop the blaze destroying the Temple's interior, his swift actions prevented the fire from spreading to the Library, saving many precious items, the rest of the Hall and his family.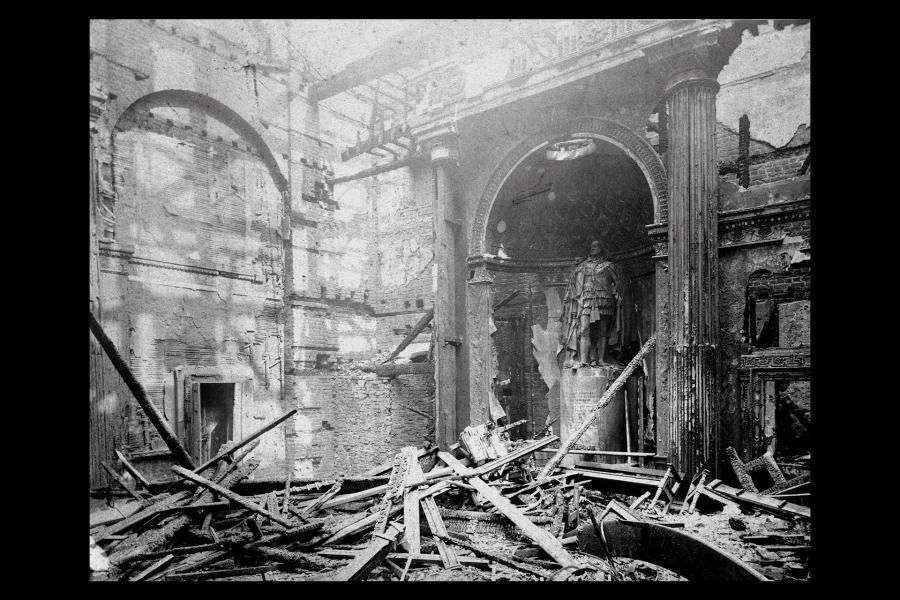 Uncovering history
Using the Library, one of Sadler's jobs was to fetch books for freemasons and he soon developed an interest in the history of freemasonry. This coincided with the emergence of a group of historians seeking to write authentic histories of freemasonry based on credible research. They were aided by Sadler, whose explorations of Freemasons' Hall uncovered missing archives from the earliest years of Grand Lodge.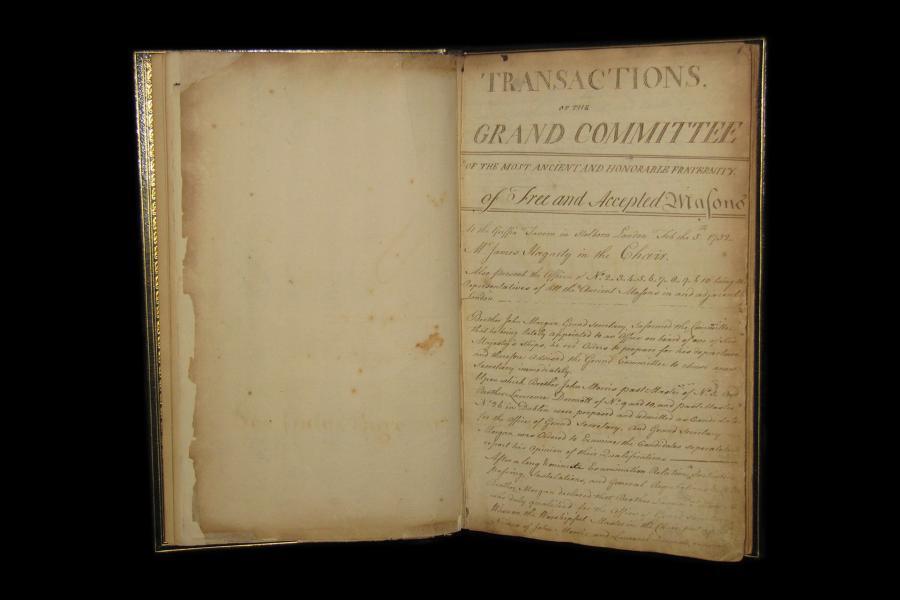 A collection grows
The title of Sub-Librarian was added to Sadler's job description in 1887. With a £20 per year pay rise he was also given the authority to build up the Library and Museum collections. Library catalogues that he issued the following year and again in 1895 show he had more than doubled the collection in seven years!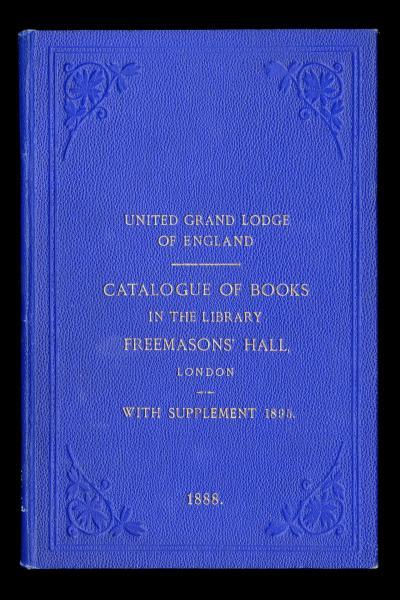 Facts and fictions
1887 also saw the publication of Sadler's first book, Masonic Facts and Fictions. This ground-breaking work was based on his discovery of the archives of the Antients Grand Lodge. Rather than being a schism in the membership of the original Grand Lodge of England, he proved that this other Grand Lodge formed in 1751, and was founded by independent lodges of mainly London Irishmen.
A block in the circle
Sadler joined the Correspondence Circle of Quatuor Coronati Lodge, which was and still is dedicated to historical research. He wrote papers for their transactions, but his full membership did not occur until 1903. It may have been blocked by the historian Robert Freke Gould, who never accepted Sadler's findings in Masonic Facts and Fictions.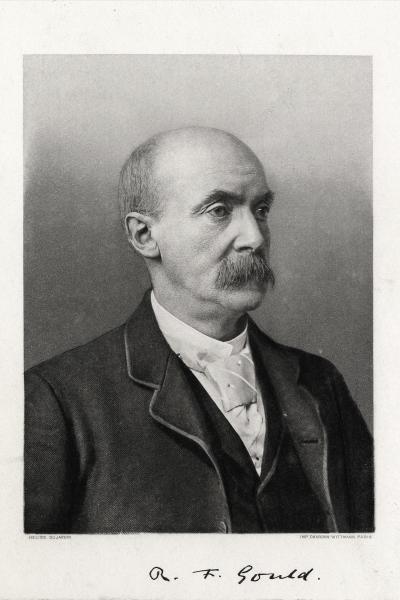 Adding to the legacy
Despite his busy life with other people's words, Sadler found time to carry on writing more of his own books. These included an 1891 biography of his hero, the 18th-century freemason and naval gunner, Thomas Dunckerley. Sadler's History of the Lodge of Emulation Lodge No. 21, was published in 1906.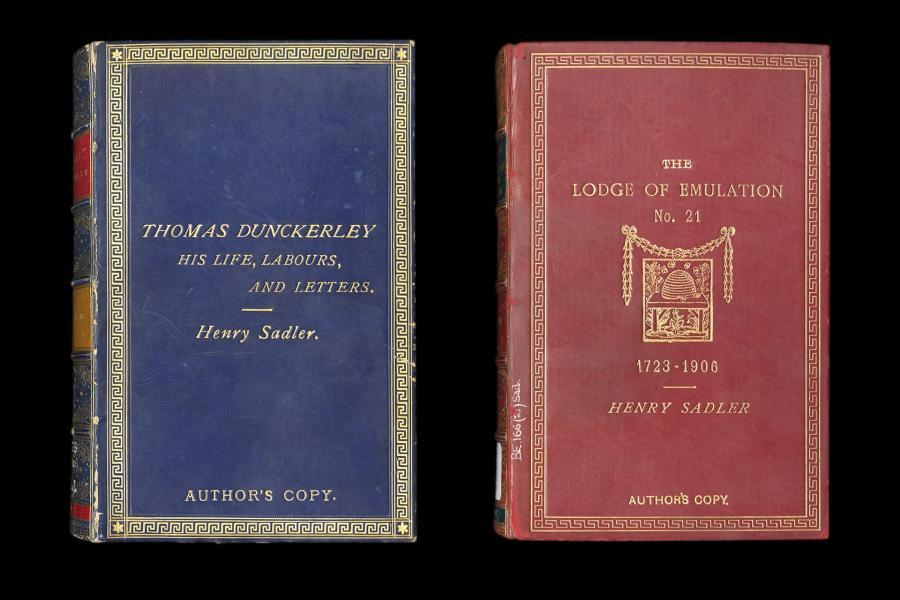 Total attention
In 1904 the Library and Museum moved to a more secure home in Freemasons' Hall having been shunted round the building in the preceding years. Sadler retired as Grand Tyler in 1910, but was immediately appointed full-time Librarian and Curator with a £150 annual salary.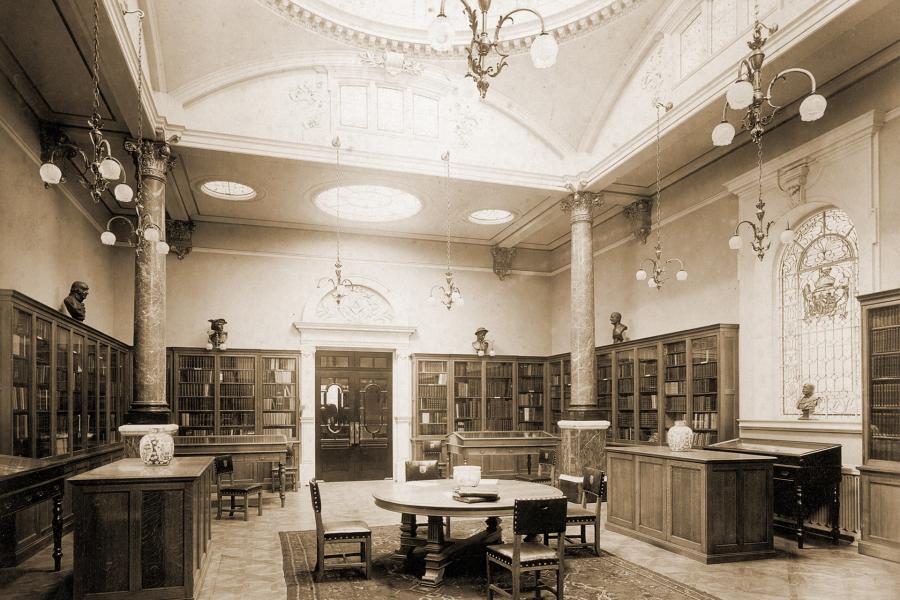 A circle completes
The same year saw his election as Master of Quatuor Coronati Lodge, with even Gould conceding that at the time, scarcely a single book on freemasonry would have been written without the author being assisted by Sadler. To mark his installation the members of the Lodge presented him with a silver-plated snuff-box cast on a bread roll from the banquet meal.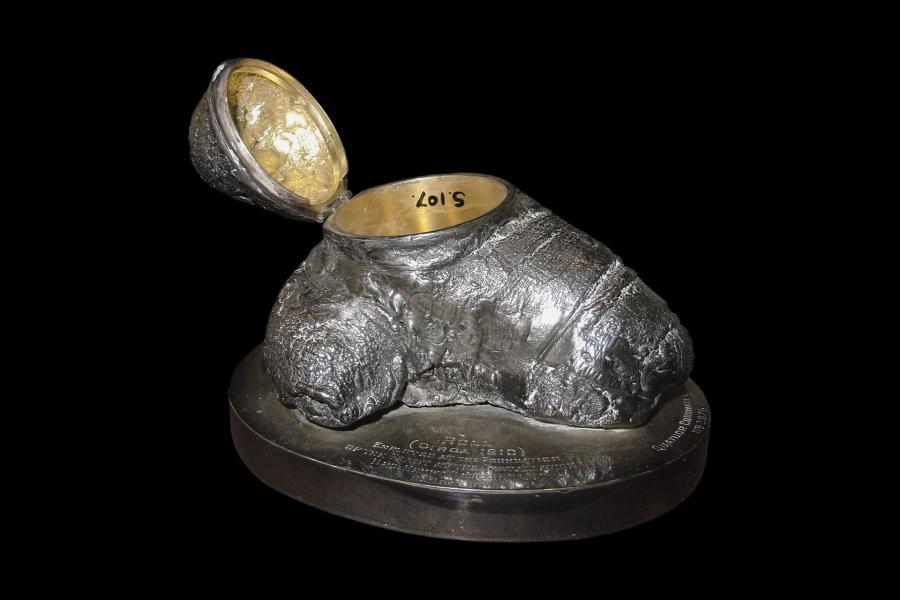 End of an era
Sadly, Henry Sadler died in 1911, unable to complete his first year in office. He was buried in the Great Northern Cemetery, New Southgate, London. His memorial, paid for by friends and lodge members, was designed by the renowned sculptor and freemason, Thomas Stirling Lee.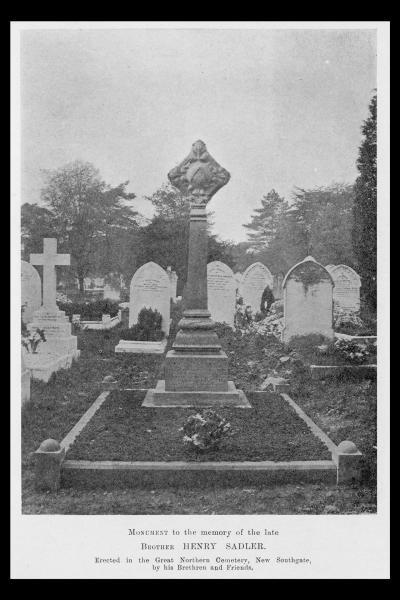 On Sadler's shoulders
Henry Sadler was associated with the Library and Museum for over thirty years and oversaw its growth to an essential part of Freemasons' Hall and the international study of freemasonry. He built up the collections by corresponding with freemasons and Grand Lodges around the world, becoming a respected and loved custodian of freemasonry's past. It's on Sadler's shoulders that the Museum and it's Library stand today.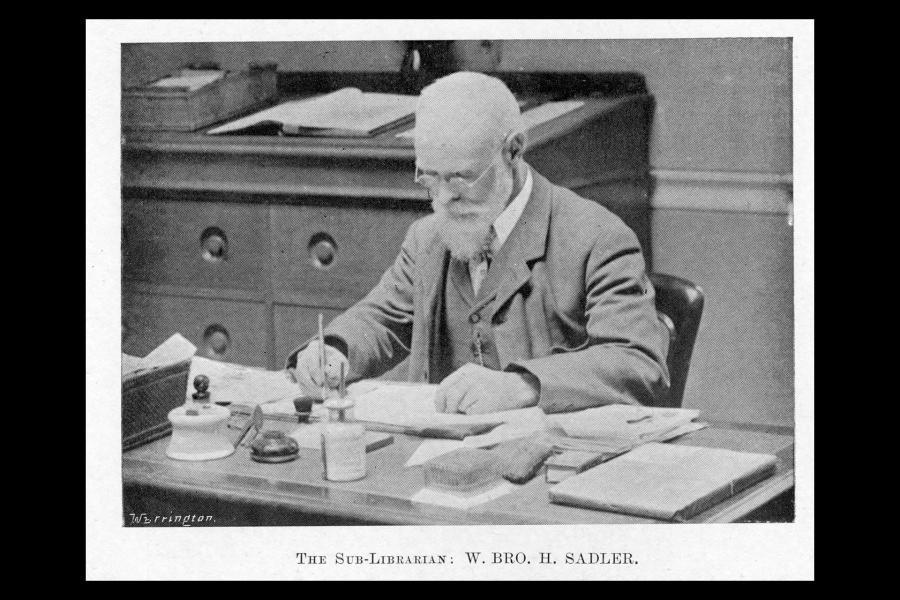 1
2
3
4
5
6
7
8
9
10
11
12