We welcome researchers to use our Library and Archives. Here's what you need to know before you come.
When can I visit
Five research spaces are available each morning and afternoon from Tuesday through to Saturday.
You can book both a morning and afternoon session if necessary.
You must book at least three days in advance of your planned visit.
To book your place, email us or telephone 020 7395 9257.
Bookings are on a first come, first served basis.
How do I register as a reader
In order to use the library, you need to register as a reader. Download and complete the form at the bottom of this page and bring it with you on your first visit. You'll also need to bring photo identification and proof of address. We'll give you a library card to use from then on. Make sure to let us know if you change your details in the future so we can update our records.
How to prepare for my visit
After booking your place, let us know what library and archive resources you want to see. You will have to order items at least three days before your visit. Our online catalogue is here.
Make sure you have your library card with you.
Please note: not all books have unique call numbers, so add details of the author, title and year of publication (if known). Also send us dates, titles and call numbers for archives, or get in touch to discuss items you want to see.
Please check at the Museum welcome area in the North Gallery and one of our team will bring you to the Library where your resources will be waited on your allocated desk.
About my visit
To make sure things don't get lost or damaged, our collections are reference only. That means you can't borrow any of the books or documents and we don't have open shelves.
We're here to help you find whatever you need. To make sure your visit goes smoothly, please have a look at the Library's online catalogue then email your requests before you come. If you turn up with a request, we'll do our best to help swiftly but there may be a delay while we find the item.
See How to prepare for my visit (above) for details.
Books and documents
Each time you visit, please:
Make sure you have your library card and sign the readers' book at the Information Desk.
Leave your bag in the cloakroom and use the clear plastic bags provided for any material you want to bring into the library. You need a £1 coin (refundable) for the lockers in the cloakroom.
Don't write on any library materials.
Don't bring drinks or food into the library.
Switch mobile phones to silent mode. Please leave the research area to receive or make calls.
Computers and internet access
You're welcome to bring your laptop. Each reading area has its own power sockets and there is free public WiFi.
We cannot look after any expensive personal equipment so please make sure you use a secure locker in the cloakroom for storage. See About my visit (above).
Photocopying and photographing materials
Our staff can make photocopies, scans and take photographs of materials for you to take away. If you want to take your own pictures, you can buy a photography licence from the Information Desk. The licence costs £10 per day. Find out more about photocopying, image use and costs.
We are here to help with your research
If you need advice, the Librarian and Archivist are available to help you with your research and answer questions about our collections. You can email us if you have any questions before your visit.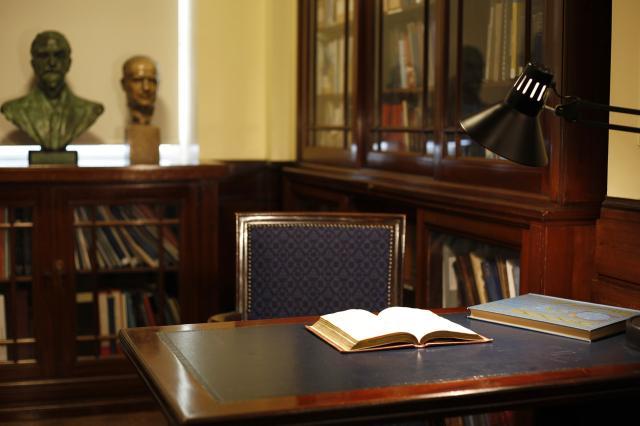 If you are interested in masonic books and regalia there is no better place to come and discover more information.