Who do you recognise?
There have been a great many freemasons through the years, both men and women, from all walks of life. The portraits you see down the Museum corridor are all of people who were freemasons, from many different ages and places. You might recognise some of them. You might be surprised.
Duke Ellington (1899 – 1974)
American Jazz musician Edward Kennedy 'Duke' Ellington was hugely influential on the development of twentieth-century music across the western world. A talented composer and pianist in his own right, it was in leading an orchestra that Ellington developed his 'big band sound' which propelled him to stardom.
Ellington was a member of Social Lodge, No. 1, Washington DC, one of the Prince Hall lodges. He joined in 1932.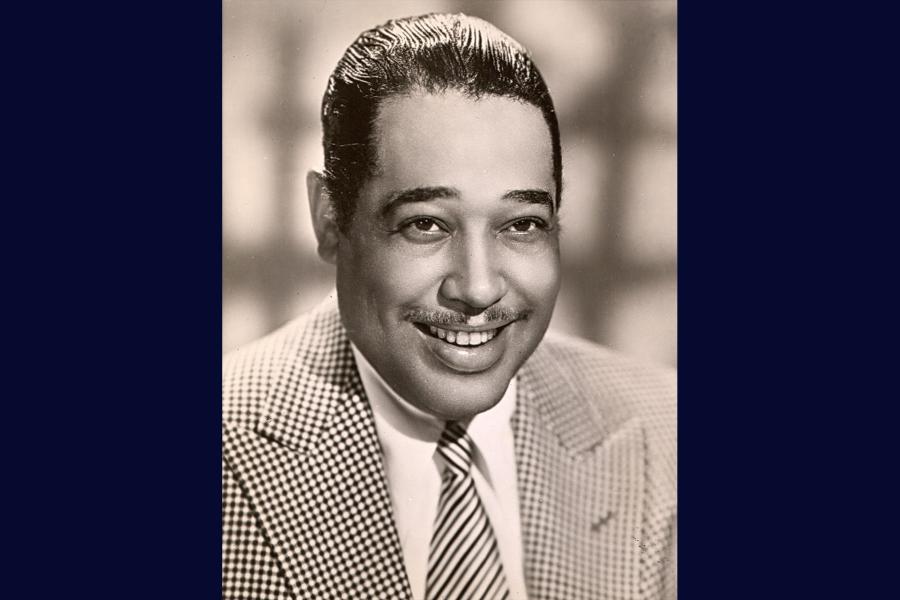 Ernest Borgnine (1917 – 2012)
Born in Connecticut, USA, Borgnine achieved fame when he won an Oscar for his portrayal of the eponymous butcher in the film Marty in 1955. He went on to star in such films as The Poseidon Adventure and Escape from New York. His television career ranged from roles in Magnum P.I. and Airwolf to voicing the character Mermaid Man in Spongebob Squarepants.
He was a freemason in Abingdon Lodge, No. 48, Abingdon, Virginia, joining in 1950 and eventually becoming a 33rd degree mason of the Scottish Rite.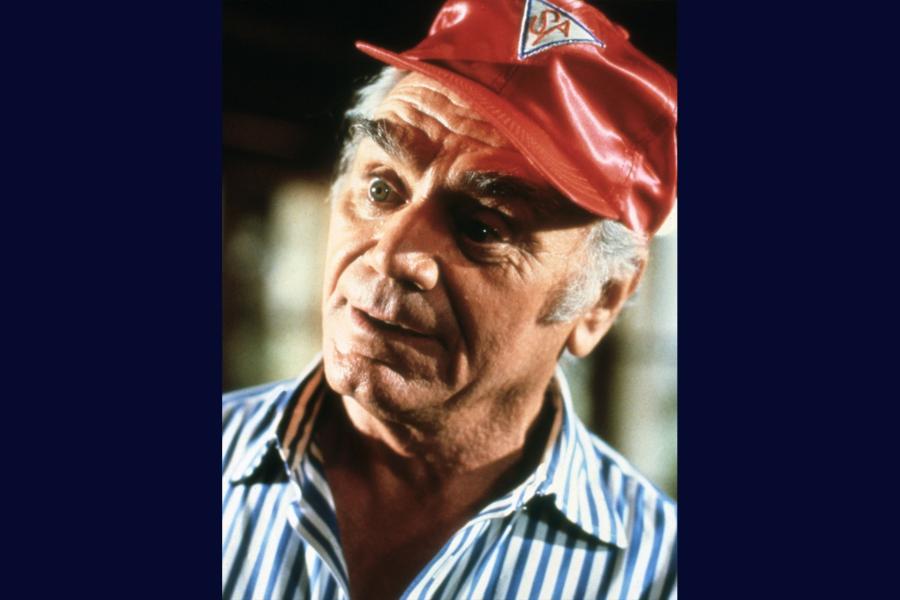 Peter Sellers (1925 – 1980)
Peter Sellers was born into a family of variety entertainers. After World War II he got a job at the BBC, eventually joining the radio comedy The Goon Show, which made him a household name. He went on to star in films such as Dr Strangelove and as Inspector Clouseau in the Pink Panther series.
He was initiated into freemasonry on 16 July 1948 into Chelsea Lodge, No. 3098, London, a lodge founded in 1905 particularly for members of the theatrical profession.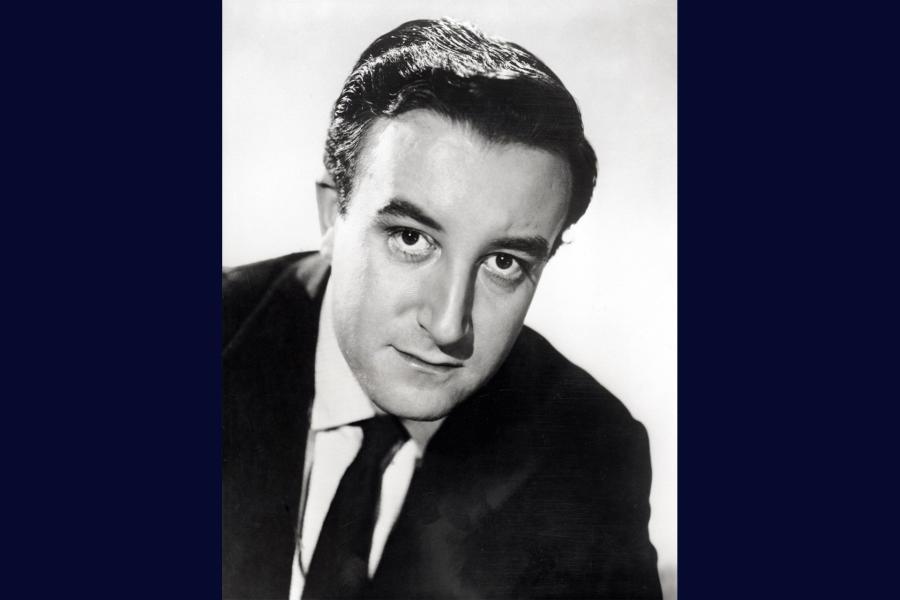 Josephine Baker (1906 – 1975)
Josephine Baker was born in the slums of St. Louis, Missouri. She started her career in vaudeville dancing, becoming popular and eventually moving in 1925 to Paris, in the country which would become her adopted home. During the World War II she aided the French resistance and after the war became a prominent contributor to the civil rights movement.
Baker was initiated in 1960 into La Nouvelle Jerusalem Lodge in the Grande Loge Feminine de France, the French 'Rite of Adoption' permitting women to become freemasons.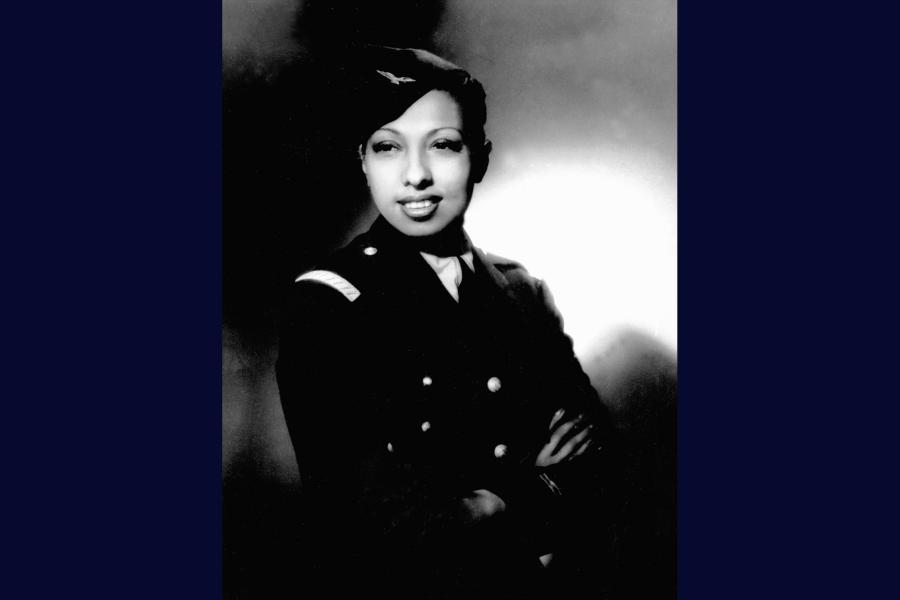 William Hogarth (1697 – 1764)
Hogarth was an English painter and engraver best known for his satirical works and caricatures. He was a keen observer of humanity and a number of his works, such as The Rake's Progress and Gin Lane, are centred on moral failings. Some of his engravings depict freemasonry and he was clearly happy to poke fun at the organisation he was also a member of.
Hogarth was initiated sometime between 1725 and 1728 into Lodge No. 41, which met at the Hand and Apple Tree Tavern that once stood in Little Queen Street, London.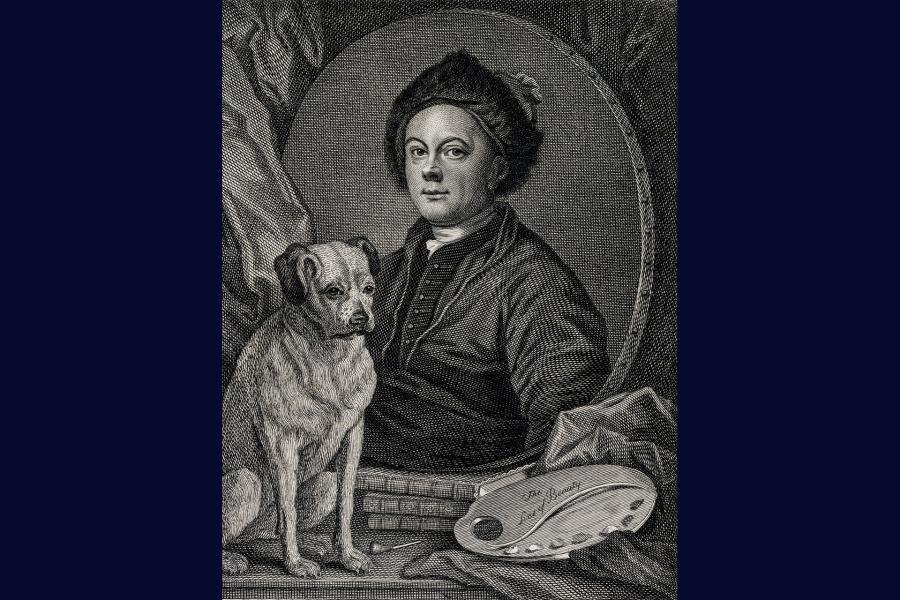 Harry Corbett (1918 – 1989)
Harry Corbett was born in Bradford, Yorkshire. Originally an electrician his musical ambitions were prevented by deafness in one ear. In 1948 he bought a glove puppet to entertain his children, blackened the nose and ears with soot and called it Sooty. The two appeared on BBC's Talent Night in 1952 and went on to become one of television's most popular acts of the 1950s and '60s.
He became a freemason in Chevin Lodge, No. 6848, which still meets in Otley, West Yorkshire, in 1951, eventually becoming the lodge organist.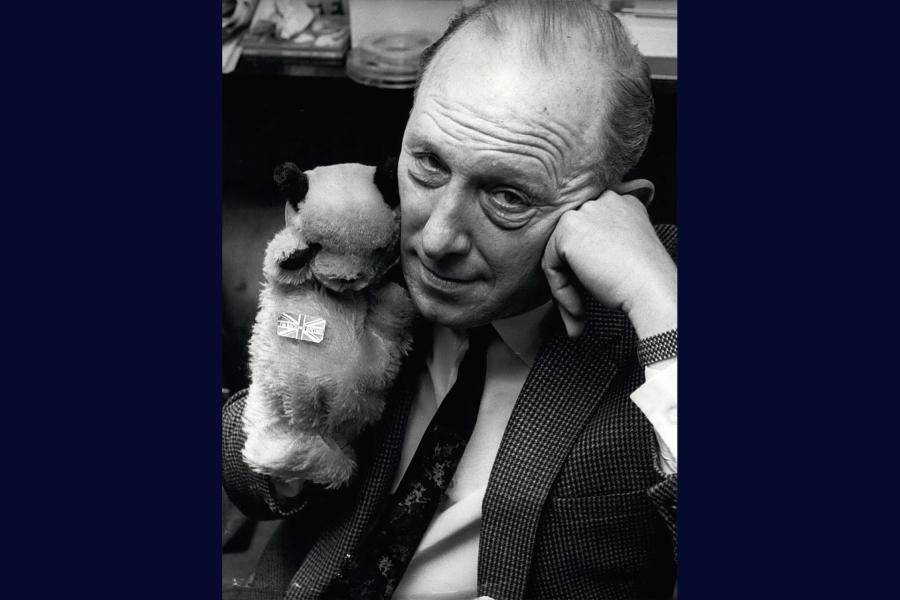 Robert Falcon Scott (1868 – 1912)
Born into a family with a strong naval tradition, Scott started his career as a naval officer in 1881. He commanded the RSS Discovery on the British National Antarctic Expedition 1901-1904, a move that saw him acclaimed as explorer and hero. A second expedition to the South Pole, attempting to beat rivals Ernest Shackleton and Roald Amundsen, led to the death of Scott and his party on the return journey in 1912.
Scott was a member of Drury Lane Lodge, No. 2127, joining in 1901.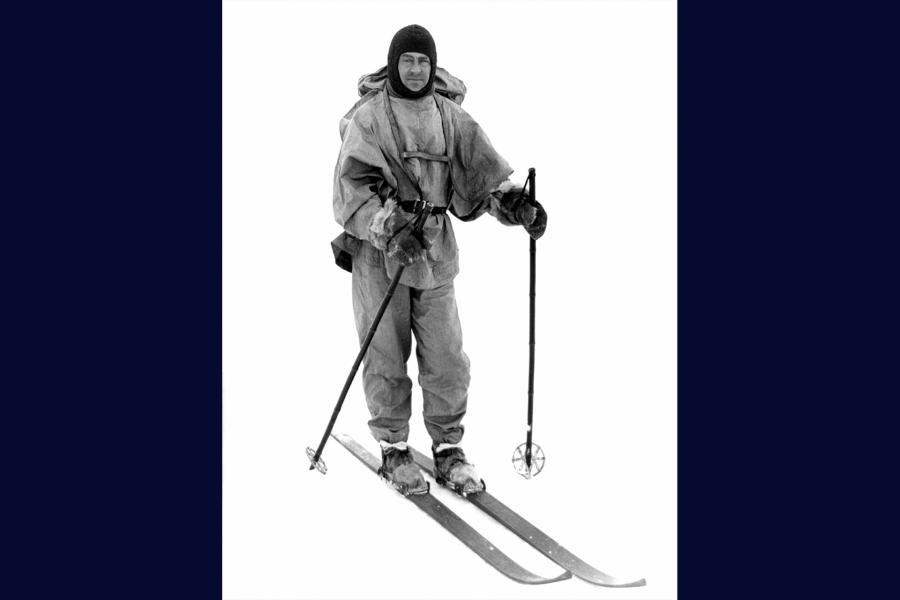 Henry Ford (1863 – 1947)
This American industrialist's name is universally recognised for the car company he founded, using the assembly line system to produce reliable and affordable automobiles. He was noted for giving his workers a decent wage and a share of the profits, ensuring the best workers stayed with the company.
He was initiated into freemasonry in Palestine Lodge, No. 357, Detroit, Michigan in 1894, stating once that 'Masonry is the best balance wheel the United States has'.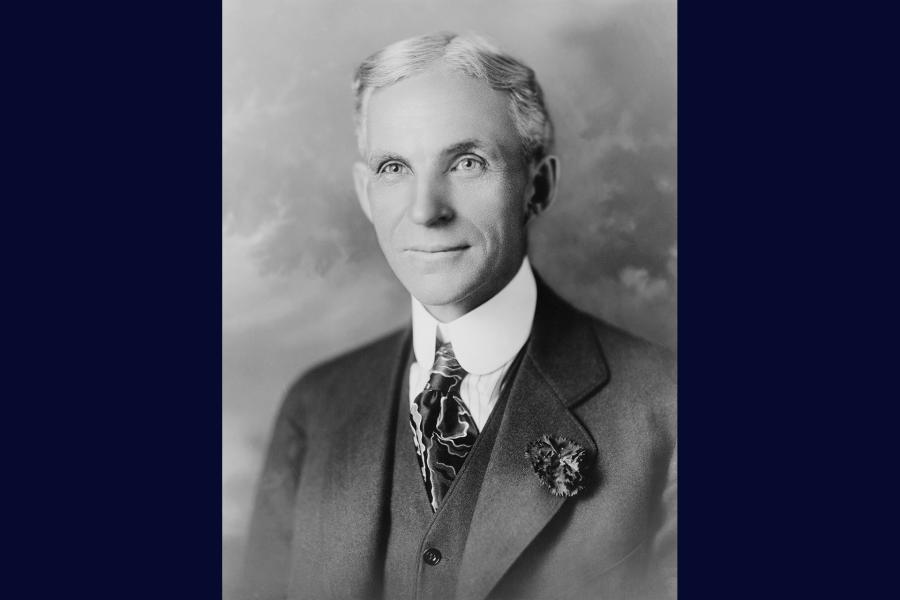 Kumar Shri Ranjitsinhji (1872 – 1933)
Otherwise known as His Highness the Maharaja Jam Sahib Nawanagar, or more simply as 'Ranji', this Indian Prince was a renowned cricketer in the 1890s, playing for Cambridge University, Surrey and England. Aside from being one of the greatest batsmen of all time, he had a long struggle to claim the throne of the Indian province of Nawanagar, finally succeeding in 1907.
He was initiated into freemasonry in Isaac Newton Lodge, No. 859, in 1895 while at Cambridge University and was twice master of Kathiawar Lodge in India.
Sir Walter Scott (1771 – 1832)
Although by profession a legal advocate and judge, Scott is more famous as a novelist, poet and historian. He is often credited as the inventor of the modern novel. His books Ivanhoe, Rob Roy and Waverley, among others, are still regarded as classics of Scottish literature.
He was initiated in Lodge Saint David, No. 36, Edinburgh, of the Grand Lodge of Scotland, on 2 March 1801. His father and elder brother were also members of this Lodge.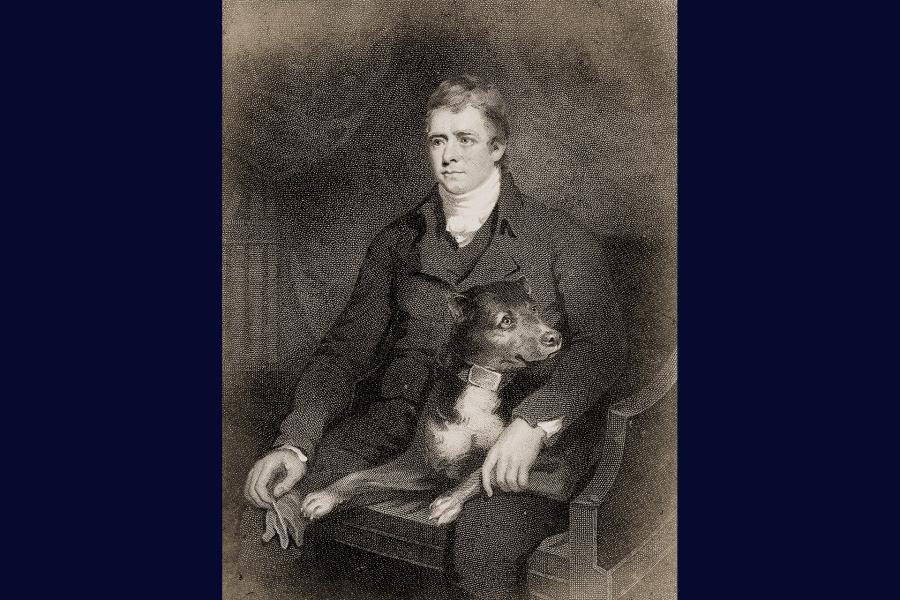 Charles-Geneviève-Louis-Auguste-André-Timothée d'Eon de Beaumont (1728 – 1810)
The Chevalier d'Eon was a French spy, diplomat and soldier. On a mission for King Louis XV he disguised himself as a woman called Lia de Beaumont and this seems to have set a trend to the point that the London Stock Exchange ran a betting pool on him actually being female. In 1777 d'Eon insisted that this was indeed the case and lived as a woman from this point onwards.
D'Eon was initiated in La Lodge de L'Immortalité, No. 376, London (later the Crown and Anchor Lodge) in 1768.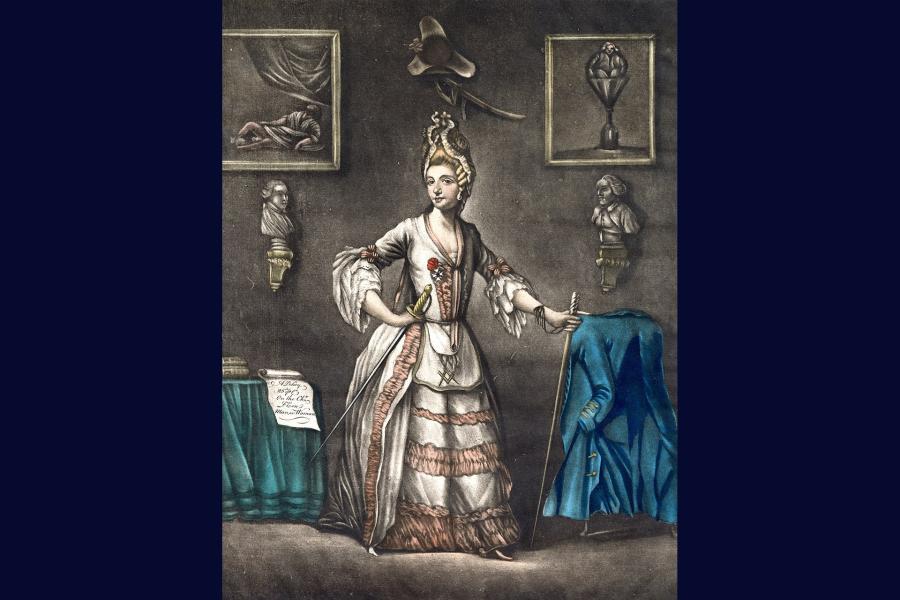 Doctor Edward Jenner (1749 – 1823)
An English physician, naturalist and member of the Royal Society, Jenner was one of the first doctors to understand and use vaccination. While inoculation and vaccination were already known about, it was Jenner's methodical experimentation that made it part of regular medical practice.
Doctor Jenner was an active member of Faith and Friendship Lodge, No. 270, Berkeley, Gloucestershire, becoming Master of the Lodge in 1812.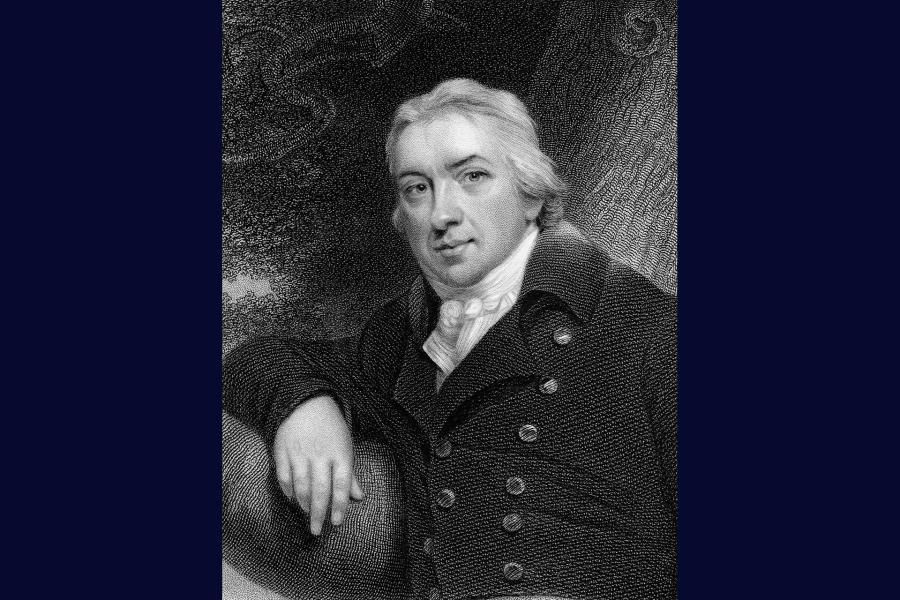 1
2
3
4
5
6
7
8
9
10
11
12