Last year I was given the task of assembling a selection of images to be hung in the corridor leading to the Museum, a small exhibition to be called Familiar faces.
Obviously the question was who to pick? The Library had books with lists of freemasons who might be known to the public and there were numerous other sources, such as the United Grand Lodge of England's own website, so I set to work assembling a list of potential candidates.
I decided to avoid royalty and military figures since both already featured in either the Museum's displays or in recent exhibitions. I also limited myself to individuals no longer among us, to avoid any additional complications with licensing the images. It was difficult to make a selection as anybody I might consider to be a 'famous' freemason might be very obscure to you. It was also important to show a variety of people, crossing boundaries of time, nationality, ethnicity and gender.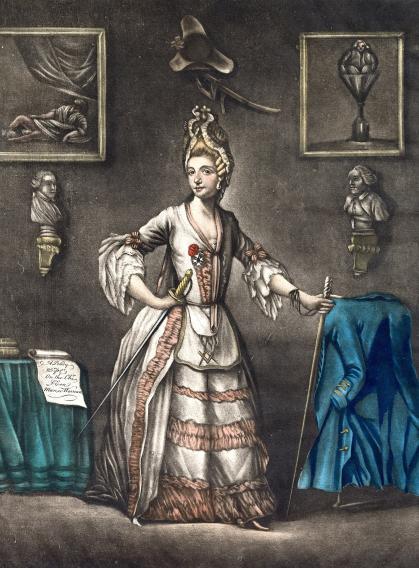 Museum of Freemasonry caters to a very broad audience; freemasons using the Hall, local Londoners, visiting brethren and tourists from far and wide. Some are merely curious and drop in while passing while others have been planning their visit for months, so this exhibition would have to appeal to a diverse and international range of viewers.
In the end I turned to one of the best sources of information on the subject, the rest of the Museum's team. They did not disappoint and soon I had a decent selection, which I then presented back to my contributors, asking them to draw up a shortlist. Compiling their responses and adding my own choices gave me my final list.
There were some obvious people to include. The French freemason, the Chevalier d'Eon (b. 1728) was such a fascinating character; a diplomat, a soldier and a spy. Plus there was the endless speculation as to their gender to the point that the London Stock Exchange ran a betting pool on it, so I had to include them.
Martin Cherry, our Librarian and a keen cricket fan, suggested Kumar Shri Ranjitsinhji (b. 1872), more simply known as 'Ranji'. This was someone who I had never heard of, but a bit of research gave me the tale of an Indian prince who, in between struggling to claim the throne of the Province of Nawanagar, which he did in 1907, also found time to become one of the most famous batsman in British cricketing history.
Another person I didn't know about before, and probably should have, was Josephine Baker (b. 1906), an American exotic dancer who moved to France, became a member of the French Resistance during WWII and later a leading contributor to the American civil rights movement. She was initiated into a French lodge of the Grande Loge Feminine de France, the French 'Rite of Adoption' permitting women to become freemasons.
One person I had to include was Harry Corbett (b. 1918) and Sooty, of course. This was a figure from my early childhood, a former electrician who became a popular television personality in the 50s and 60s, passing the puppet to his son Peter when he retired. While deafness in one ear thwarted his musical ambitions he did become an organist for his lodge, Chevin, No. 6848 in West Yorkshire.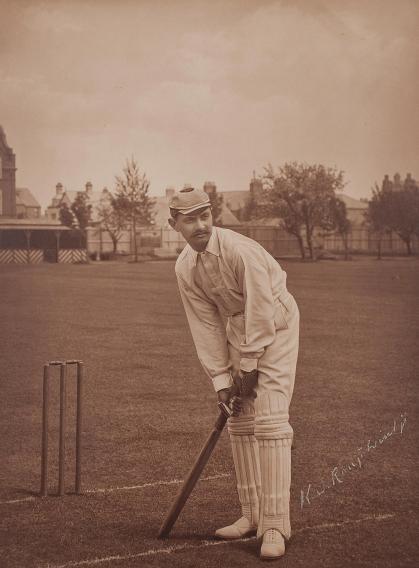 There were others to be included of course, historical figures included satirist and cartoonist William Hogarth, Scottish author Sir Walter Scott and the 'father of immunology' Edward Jenner, whose inclusion now seems rather appropriate. Car manufacturer Henry Ford was a name most people would know, as was that of polar explorer Robert Falcon Scott. There were also some names from more modern times, jazz musician Duke Ellington, and the actors Ernest Borgnine and Peter Sellers.
This selection, I hope, is an interesting cross section of people from many different walks of life. Some known to many and others perhaps less well known. Some were names I knew (even if I didn't know that they were freemasons) and others were suggestions whose stories were well worth telling. This current set of twelve will be on display until the end of February 2021, but then we are planning to carry on with another dozen.
Oscar Wilde, Harry Houdini, Richard Pryor and Robert Burns will be making an appearance from then. There will be others, but you will have to wait for those, for a look at some different, but still familiar, faces.
Familiar faces is on display at Museum of Freemasonry until February 2021 and can be previewed online.