You're welcome to take photos of all the galleries and exhibits when you visit the Museum of Freemasonry.
Connect with us on social media and share the pictures of your trip with #museumfreemasonry.
Facebook: @museumfreemasonry
Instagram: @museumfreemasonry
Twitter: @MuseumFreemason
Please don't take photos of our staff. They're not exhibits and they deserve the right to choose their own path to stardom.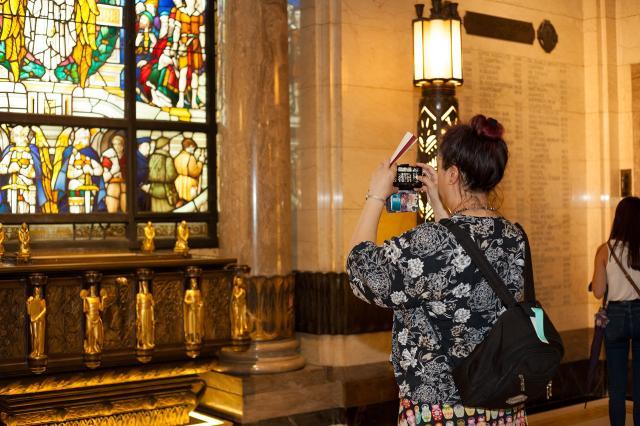 If you are looking for photographs from the museum for use in publication, academic works or commercial use see our Image Use page.
Professional film and photo shoots
The museum and the library are beautiful spaces. Unfortunately, we can't always provide for professional film or photo shoots because it's difficult for us to meet the needs of film and photography crews. The museum contains many precious objects and the building is Grade II* listed, so there are also real concerns about safety and security.
If you are interested in using Freemasons' Hall as a location, outside of the museum, you will need to contact United Grand Lodge of England.