What is a freemason? What do the symbols mean? Where did it come from?
Many people have heard of freemasonry. Most have no idea what it actually involves.
At Museum of Freemasonry, our goal is to help you learn about freemasonry in all its cultural richness. If you're a freemason, the Museum is a treasure trove for exploration. If you're not a freemason, it's the perfect place to visit and discover what freemasonry is all about.
Our exhibitions and events illuminate the history of freemasonry, explore its traditions and values, and reveal its significance through the ages and around the world.
Our history
Have you ever walked past Freemasons' Hall and wondered what's inside? Perhaps you've seen the building on the big screen in James Bond or Mission Impossible. You might not know that freemasonry's connection to Great Queen Street goes way back.
There have been three masonic halls on this site since 1775. It wasn't until 1838, however, that the Museum and Library were founded, and found a permanent home in the present Freemasons' Hall, which was completed in 1933. The Hall survived the Blitz largely unscathed, and the Museum was opened to the public during the 1980s. In 1996, the Library and Museum Charitable Trust was established as an independent charity, and in 2009 the Museum achieved full accreditation. Today, we welcome visitors from across the world to begin or further their exploration of freemasonry.
Our collection
Like most museums only a fraction of our collection is on display. We look after an extraordinary array of artefacts, many almost 300 years old. These include items as diverse as songbooks, ceremonial regalia and snuffboxes handmade by Napoleonic prisoners of war. Together, our Museum, Library and Archives collections have been awarded Designated Outstanding status.
In total we have about 30,000 objects related to freemasonry and other fraternal societies, and we're still collecting. The Library contains a vast collection of nearly 60,000 items. These include books, pamphlets and manuscripts related to freemasonry and esoteric traditions globally.
If every box in our Archives collection was laid end-to-end, the line would stretch from Freemasons' Hall to Euston Underground Station and back. That's 3.25km of documents, drawings, private papers, photographs and audiovisual material. The collection includes the records of the United Grand Lodge of England, the Supreme Grand Chapter and various freemasonry charities. It also includes archives relating to individual freemasons, lodges and chapters.
You can view material in storage by making an appointment. To access library and archive material, first you need to register as a reader. See our Research pages for more details.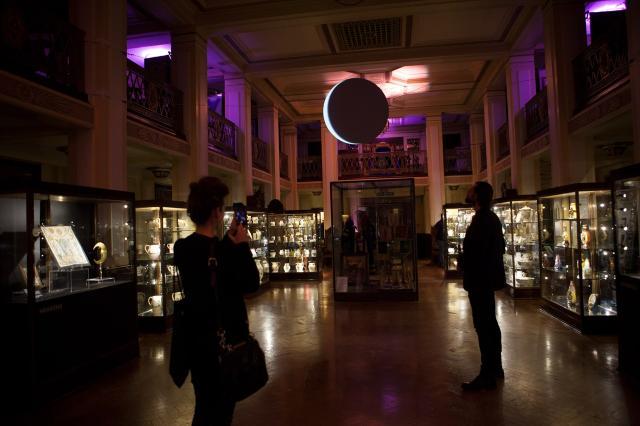 The vast collection is fascinating, odd, and beautiful in equal measures.