COVID-19: We will temporarily close from 16 December for Tier 4 measures
Museum of Freemasonry is open to everyone. You don't have to be a freemason to come and there is no admission charge. The Museum and Library are inside Freemasons' Hall, an impressive Art Deco building in Covent Garden. Here's what you need to know to get the most from your visit.
Our main entrance is at 60 Great Queen Street.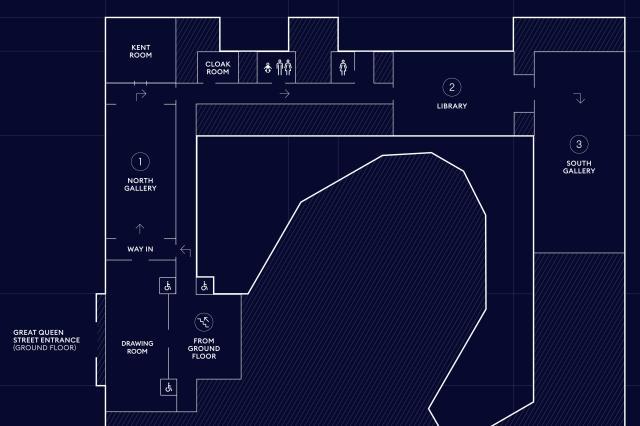 Information
The information desk is on the ground floor as you come into Freemasons' Hall. The building is also the headquarters of the United Grand Lodge of England, so the staff at the desk will direct you to the Museum on the first floor.
Museum of Freemasonry
The Museum and library are on the first floor. Head up the stairs or use the lift.
Cloakroom *Sorry, this is closed for now
You can leave belongings securely in the cloakroom on the first floor. You need a pound coin (refundable) to use the lockers.
North Gallery
Here you'll find the permanent exhibition Three Centuries of English Freemasonry.
The Kent Room *Sorry, this is closed for now
This is an active lodge room for viewing only. On occasion it is used for special talks and performances.
Library and Archives *Researchers only, by appointment
Located between the North Gallery and the South Gallery, the library is free to use but you do need to register. The Library contains books and manuscripts on every facet of freemasonry. There's a changing temporary exhibition related to the Library and Archives displayed in the centre aisle.
South Gallery *Sorry, this is closed for now
The South Gallery houses a permanent display from our collection as well as temporary exhibitions that change throughout the year. Find out what's on now.
Shop *Sorry, this is closed for now
The Museum gift shop is by the entrance to the museum on the first floor. On the ground floor there is a larger shop which sells masonic regalia, books and gifts. All profits from the shops support the work of the Museum.
Toilets and baby changing
There are unisex toilets with baby changing facilities in the museum corridor, on the first floor of Freemasons' Hall. There is a wheelchair-accessible toilet too, but please ask our staff to help as you need to go through some staff-only doors.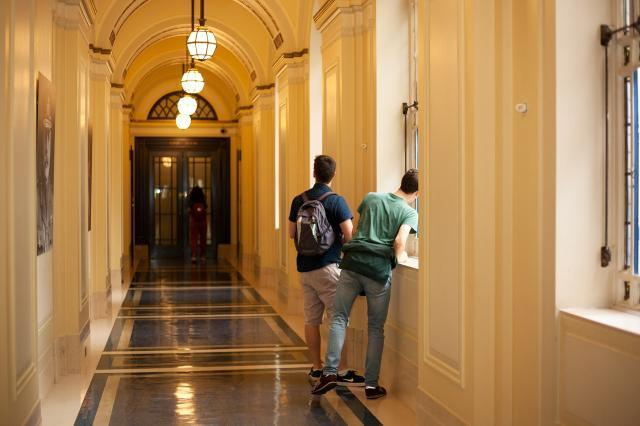 An awesome unique museum inside a magnificent 1933 Art Deco building and working Freemasons' Hall.