Explore our temporary exhibitions in South Gallery
Museum of Freemasonry contains thousands of interesting items collected over the centuries. The South Gallery is where you'll find a wide selection of these curios exploring the use of symbolism on objects from the home to the lodge.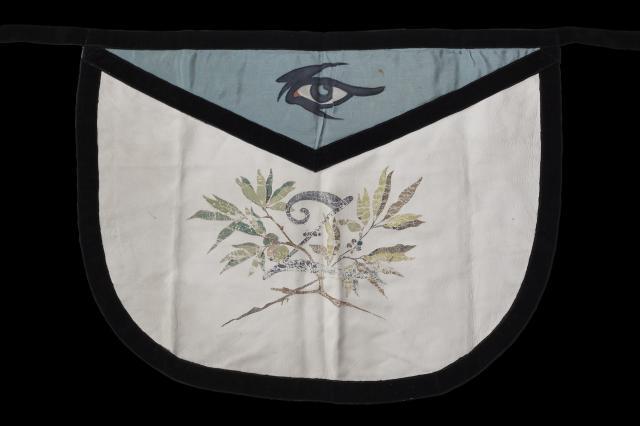 An Art Nouveau Apron
Alphonse Mucha is best known for his elegant theatre posters and illustrations created in Paris during the Art Nouveau period. But what many don't know is that this famous Czech artist was also a proud freemason who designed many masonic items including jewels, certificates and a unique apron. Hand painted on leather and silk with black velvet trim, the apron features an enchanting All-Seeing Eye in the classic Art Nouveau style.
The Sussex Plate
The Sussex Plate is a massive silver table centrepiece and candelabrum. The freemasons of UGLE presented it to HRH 1st Duke of Sussex to commemorate the twenty-fifth year of his Grand Mastership. On each side of the base are panels one of which shows the moment of the creation of UGLE itself. The scene has the Duke and his brother the Duke of Kent in full regalia as Grand Masters of the two rival Grand Lodges of the 1700s shaking hands. On the Duke's death his widow purchased the centrepiece and gifted it back to UGLE. It has remained on display ever since.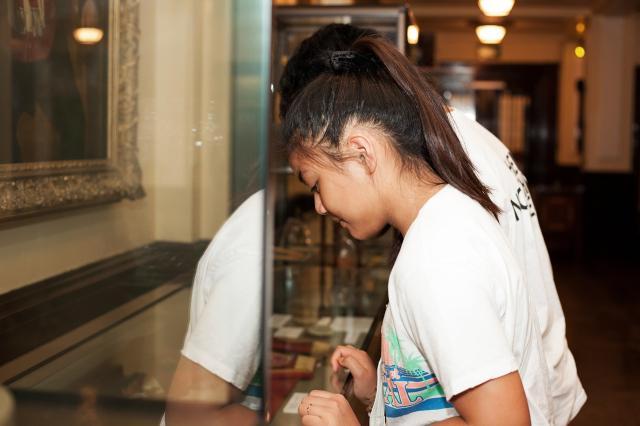 I had only superficial knowledge about freemasonry but a visit to this museum gave me such deep insight into what it is all about.