According to Dr James Anderson, who compiled freemasonry's first rule book published as the Book of Constitutions of the Free-masons in 1723, Anthony Sayer was the first Grand Master of the first Grand Lodge formed in London in 1717.
Born in c.1672, Sayer was a bookseller of modest means living in St Giles in the Fields, London, an area north of Freemasons' Hall on Great Queen Street. He was a member of a lodge meeting at the Apple Tree Tavern in Covent Garden, now Lodge of Fortitude and Old Cumberland, London.
Described as a gentleman, Sayer was elected as Grand Master for one year by the freemasons who set up the Premier Grand Lodge on St. John Baptist's Day, 24 June 1717. Two years later, Sayer was appointed Senior Grand Warden by the Grand Master, the Reverend John Theophilus Desaguliers.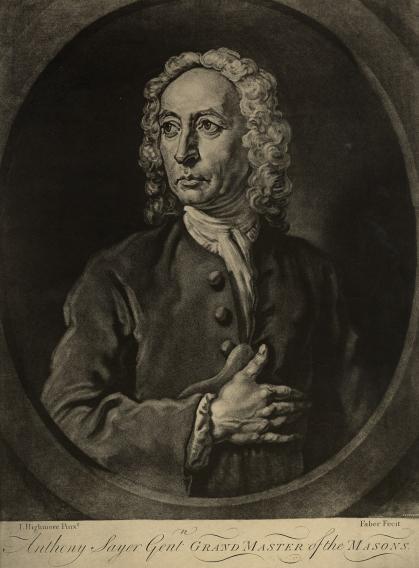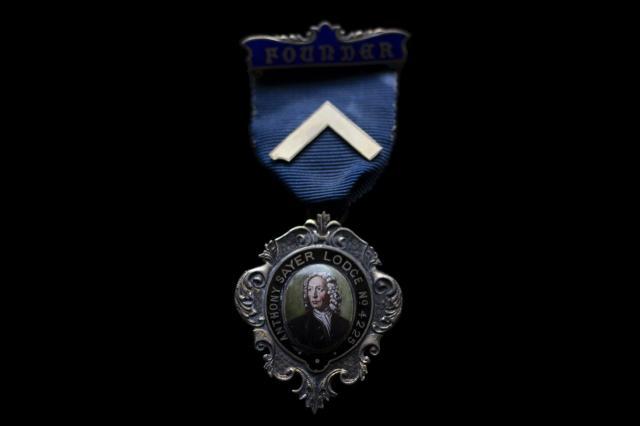 By the 1720s Sayer had fallen on hard times, possibly after buying shares in the doomed South Sea Company. A decade later we know he was earning money by serving as the Tyler for Lodge of Friendship and Old King's Arms Lodge, setting up rooms for meetings. However lodge members accused Sayer of acting incorrectly, so he went to a meeting of Grand Lodge to explain his actions in December 1730. Eventually he was let off with a warning not to break the rules again. There are records of Sayer asking Old King's Arms Lodge for charitable support and was given two guineas on 2 February 1736 and half a guinea on 3 March 1740. He also asked Grand Lodge for support and was given funds on three occasions.
On 5 January 1742, Anthony Sayer died and was buried at St Paul's Church, Covent Garden, aged about seventy. Many freemasons followed his coffin in a procession from the Shakespeare's Head Tavern in the Piazza to the church. Grand Lodge gave his widow, Elizabeth, half a guinea to help her, worth about £70 now.
Sayer's progress as a freemason has become symbolic; having come from a modest background to serve as Grand Master, elected by his fellow members, he can be seen as a person of character and respect. Facing financial hardship, he demonstrated fortitude by setting up lodge rooms for meetings and humility by receiving assistance when needed. It is fitting that the first Grand Master's own story reflects the merits of freemasonry that endure today.